Hannibal: Sezonul 3 - Episodul 5
(2013)
The hunt for Hannibal begins. Will travels via train with Chiyoh to Florence, as Alanna and Mason use Hannibal's fine tastes to track his whereabouts. Pazzi tries to get in close to find out if Hannibal is the man he's looking for, but his greed may get the better of him....
Confirmaţi apăsând căsuţa "Nu sunt robot" pentru a vedea sursele video !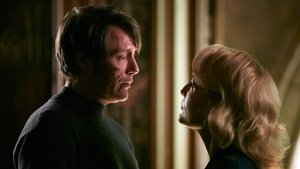 Urmatorul episod...
Sezonul: 3 Episodul: 6
Difuzat: 2015-07-09
With Bedelia securing her alibi, Hannibal prepares to leave Florence just as Jack and Will begin to track him down. With Pazzi murdered, Mason and his...
Episodul urmator